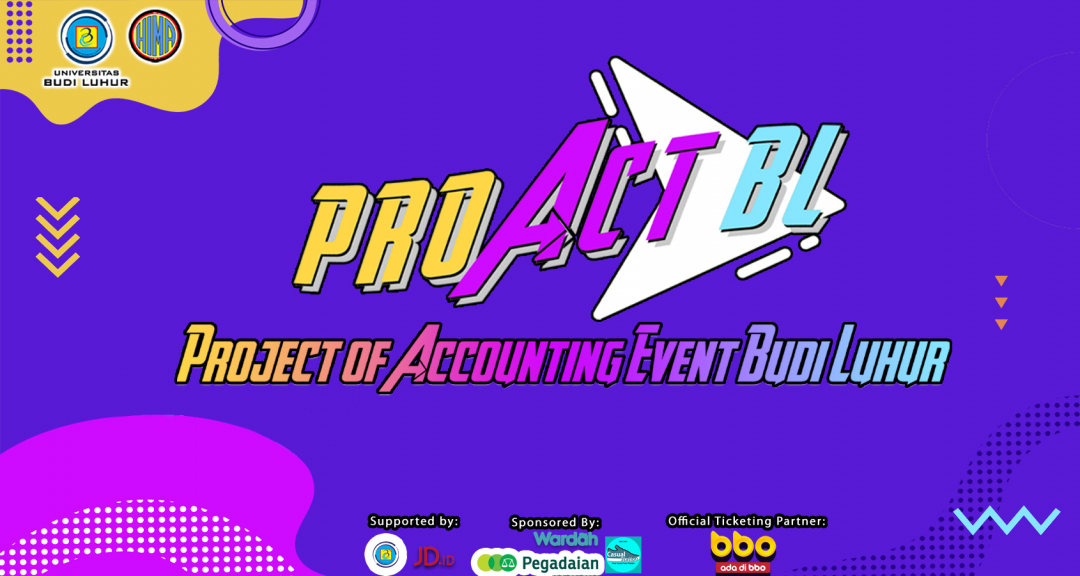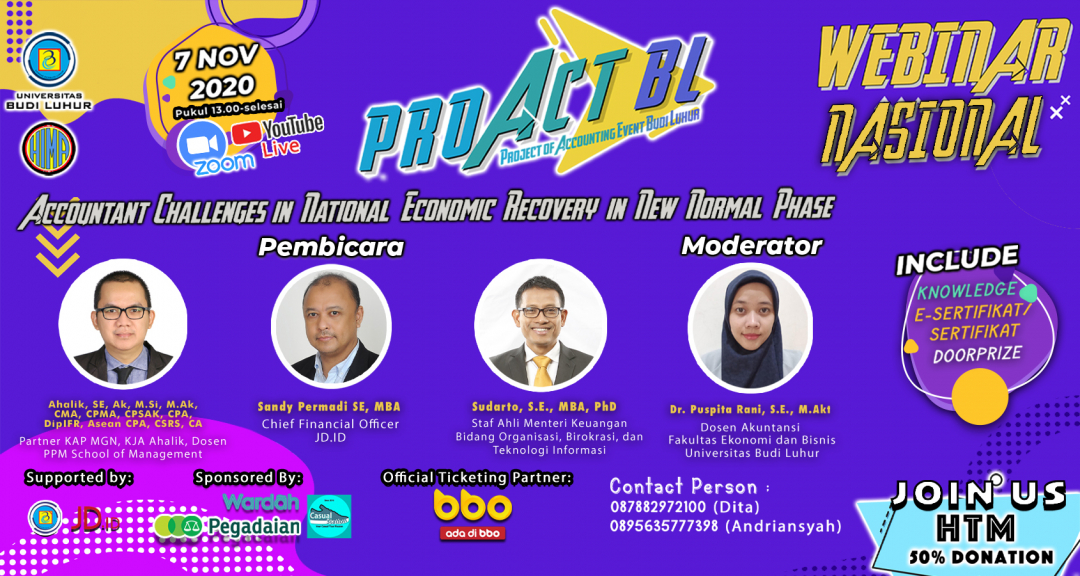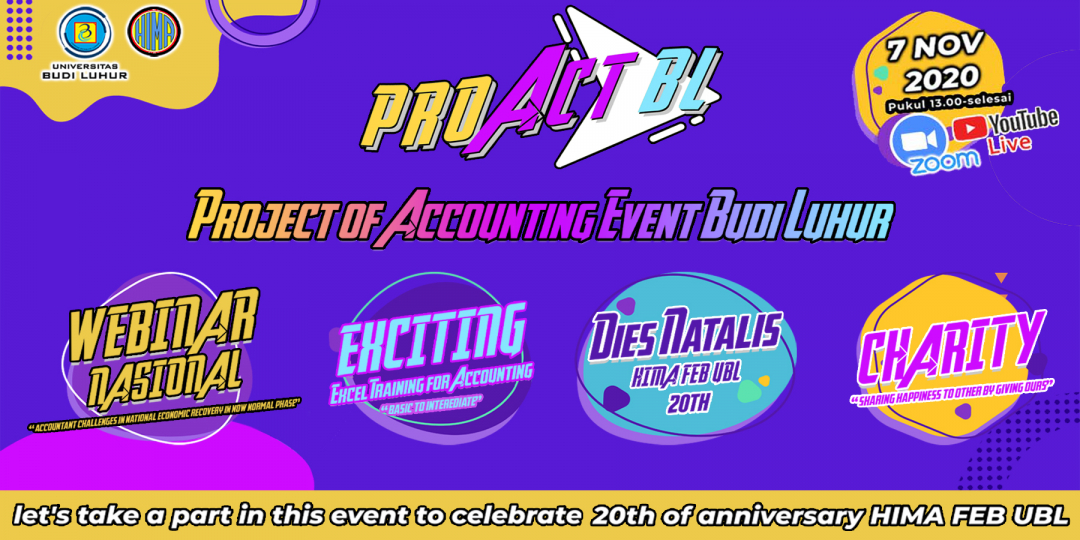 PROACT BL
Zoom
Project Of Accounting Event Budi Luhur - PROACT BL

Himpunan Mahasiswa Akuntansi FEB UBL mempersembahkan

WEBINAR NASIONAL
"Accountant Challenges In National Economic Recovery In New Normal Phase"

Bersama :
1. Sandy Permadi SE, MBA (CFO JD.ID)
2. Ahalik, SE, Ak, M.Si, M.Ak, CMA, CPMA, CPA, CPSAK, DipIFR, CSRS, CA (Partner KAP MGN, KJA Ahalik, Dosen PPM School of Management)
3. Sudarto, S.E., MBA, PhD (Kemenkeu)

Hari : Sabtu
Tanggal : 07 November 2020
Pukul : 13.00 WIB - selesai
by Zoom!

Harga tiket (50% untuk donasi)
IDR 9.000 dan IDR 15.000


Fasilitas :
- E certificate / Sertifikat
- Doorprize

Yuk datang dan bergabung di PROACT BL!