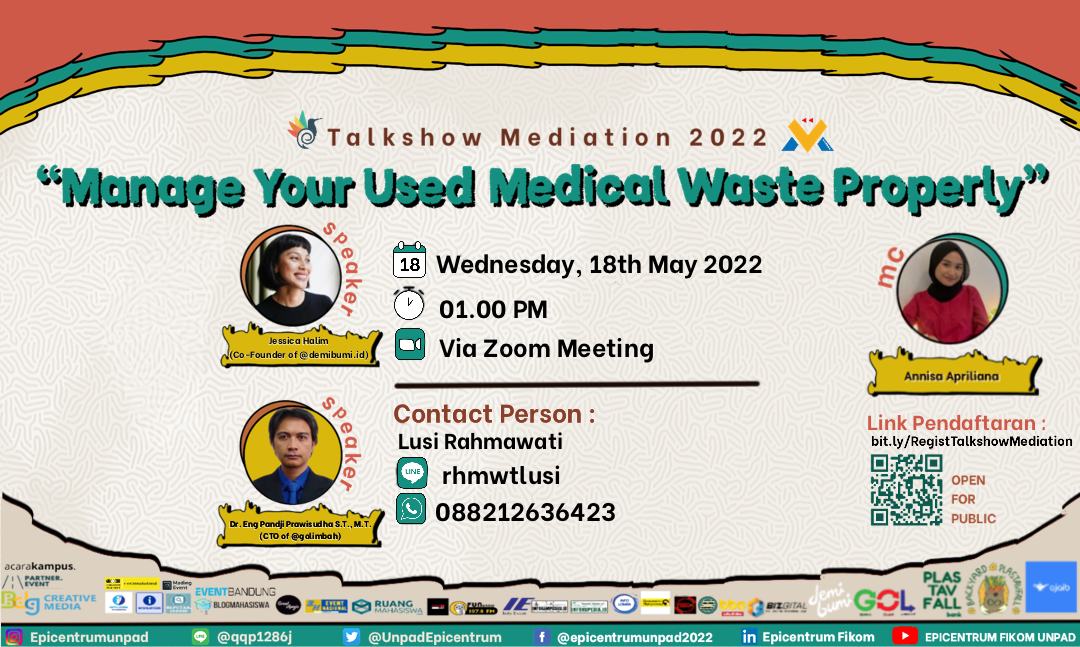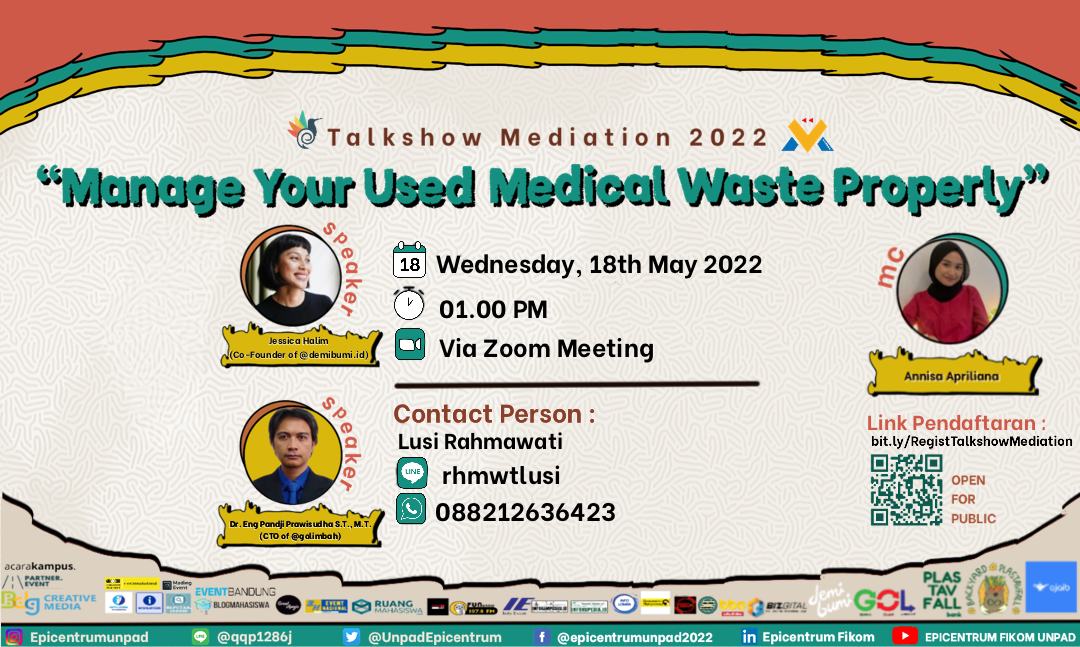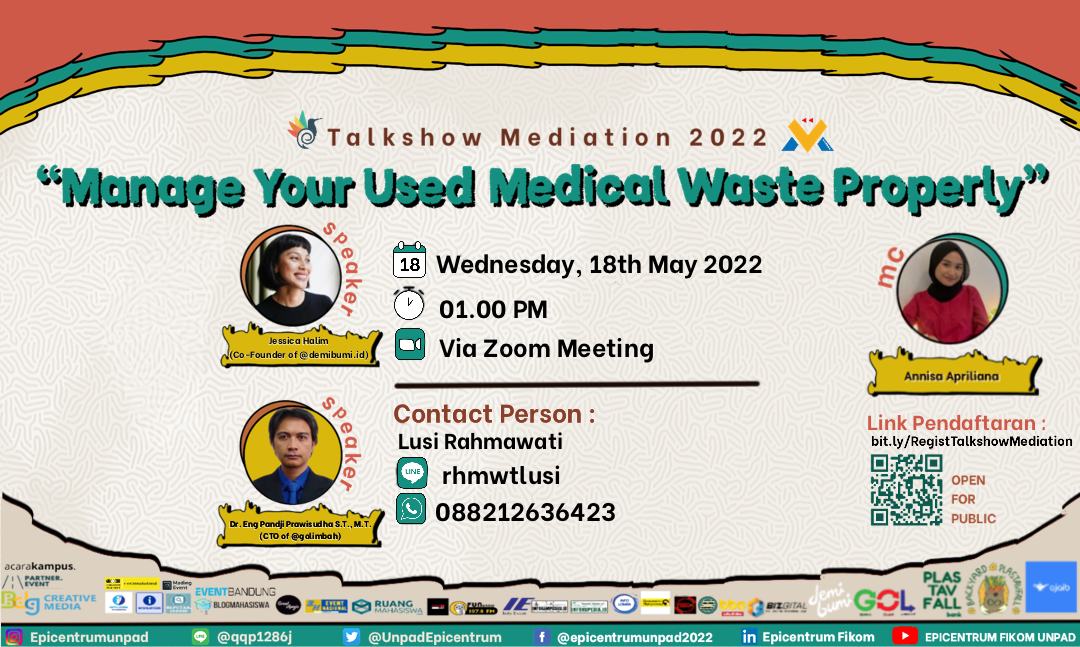 Mediation 2022
zoom
Mediation 2022 : "Manage Your Used Medical Waste Properly"

In the midst of the Covid-19 pandemic, the public really needs to be educated about household medical waste from trusted sources and experts in their fields. Because the role of the media as disseminator of information can increase education and understanding of how to manage household medical waste properly and correctly.

Come and join us to the biggest event of talkshow on :

Date : Wednesday, 18th May 2022
Time : 01.00 PM
Paltform : Zoom Meeting

Featuring our great speakers, Jessica Halim (Co-Founder of @demibumi.id) and Dr. Eng Pandji Prawisudha S.T., M.T. (CTO of @golimbah)

Contact Person:
Lusi Rahmawati (088212636423)

See you!